Product Description
266nm active Q-switch pulse ultraviolet AOM laser high average power, long pulse duration excellent stability and superior beam quality.It has Single pulse energy up to 30µJ.Laser system is a circular beam output,equipped with temperature control TEC. Diode pumped DPSS crystal solid-state lasers are based on our proprietary laser cavity technology, with low noise and very low power consumption in a light and compact laser enclosure. At the same time, based on good workmanship, its long service life, good cost-effectiveness, easy to operate. All solid state AOM Q-switched laser at 266 nm is widely used in marking, carving, measure, research and so on.

Wavelength (nm)
266±1
Operating mode
Acousto-Optic Q-switched
Average power (W)
1~200mW (200mW@10kHz)
Average power (W) = Single pulse energy (mJ) * Rep. rate (kHz)
Single pulse energy(µJ)
1~20 (20μJ @10kHz; 5μJ @20kHz)
Rep. rate (kHz)
1~50
Pulse duration (ns)
Typically 10~15 @<10kHz, varies from power and repetition.
Peak power (W)
0.5~2 (2W@10kHz)
Ave power stability
<3%, <5%
Warm-up time (minutes)
<10
Beam divergence, full angle (mrad)
<3.5
Beam diameter at the aperture (1/e2 , mm)

~2.0
Beam height from base plate (mm)
93.5
Cooled method
Air cooled
Operating temperature (℃)
15~30
Power supply (220/110VAC)
PSU-AOM
Expected lifetime (hours)
5000
Warranty period
1 year


CNI is a leading manufacturer and designer in the development and production of high-tech optoelectronic products (mainly lasers) and their distribution around the world. The economic development and success of enterprises depend not only on technological innovation but also on long-term stable product quality. We provide customers with a full range of product solutions and services. Only by providing customers with innovative, high-quality products, our company will have a higher level of industry achievements.
Therefore, CNI established the generalized quality principle:
1.It is the company's obligation to guarantee the quality of products. We believe that quality is an absolute prerequisite for the success of our company.
2.Continuous improvement of product quality and service optimization will help to maintain our competitive edge.
3. We ensure product quality by sound and effective preventive measures such as aging detection.
4.Only our employees can achieve our quality goals. Therefore, their personal development is an important part of our quality plan.
More specifically, CNI derives the following practical rules from the above principles:
For us, "quality" means "meeting customer requirements". CNI will achieve the goal of 100% customer satisfaction by:
• develop long service life, trouble-free, safe and reliable laser and other photoelectric products that meet strict quality requirements.
• comply with all technical specifications, requirements and commitments.
• deliver on time and on time
• set attractive and competitive prices
• fast, transparent and cost-effective customer service
• achieve repeatability and traceability through the recording of production and testing processes
• continuously improve the awareness and ability of employees
The company has passed ISO9001 international quality management system certification, FDA certification, Japan JQA certification, Europe CE certification, RoHS certification and other international certification. To provide customers with quality assurance laser products is our consistent pursuit

Changchun New Industries (CNI) founded in 1996, located in Changchun, CHINA, is a leading manufacturer of solid-state and diode laser systems. Our products include green laser, blue laser, yellow laser, red laser, RGB laser, infrared laser, UV laser, single longitudinal mode laser and Q-switched laser systems. CNI lasers are featured with high performance, low cost and excellent laser beam quality, which are specifically designed for OEM, scientific, industrial and instrumentation use.
The company has a complete mechanical processing and sheet metal processing capacity, solid laser related supporting capabilities.
Company products mass production, to ensure the timely delivery of solid laser products.
The company's after-sales service system is perfect, which can quickly respond to customers' after-sales maintenance needs and provide high-quality after-sales service.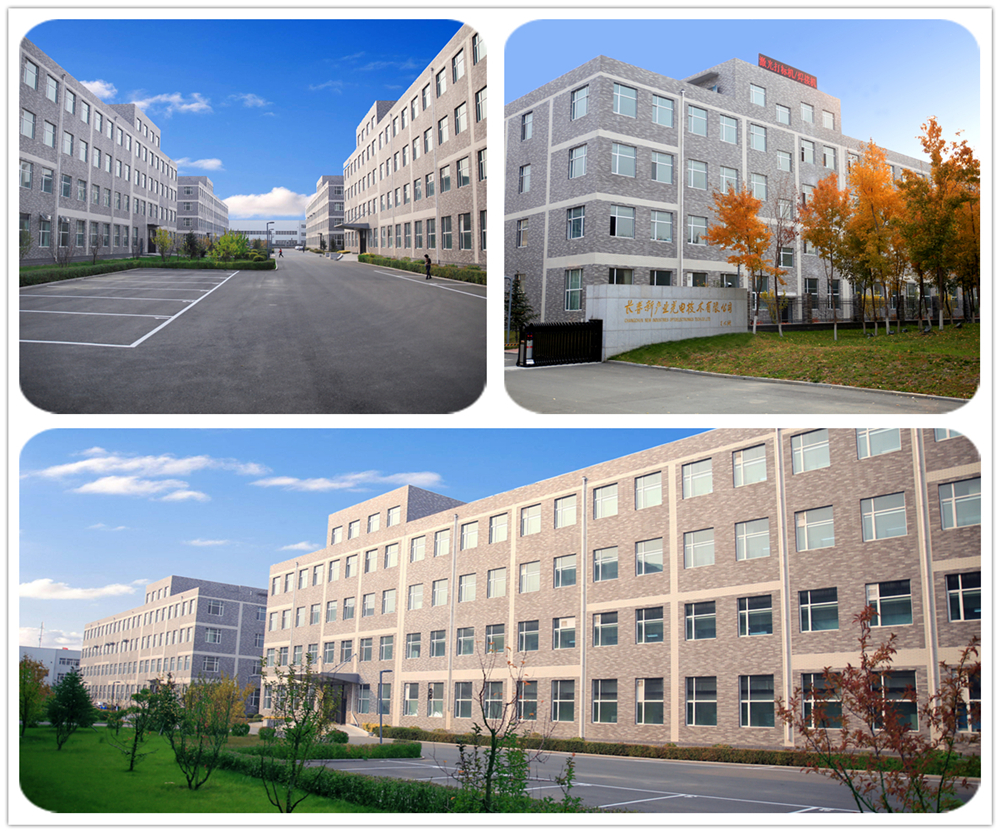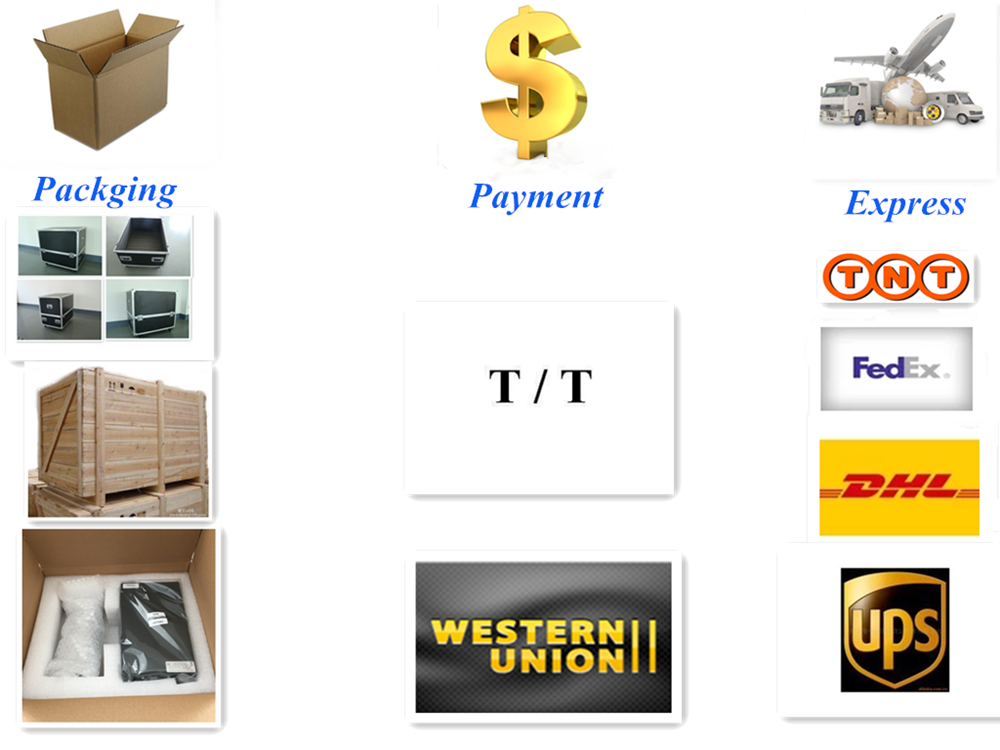 FAQ
1. What about the delivery?
2. What about the warranty?
3.How to pay?
T/T Western Union
The company covers an area of 34,000 square meters, has four modern factories, r & d workshop 26,000 square meters. Laser r & d center, laser production workshop, laser marking locomotive room and aging workshop. Our company receives customers to visit our factory all the year round. You can visit the factory if necessary. We welcome you.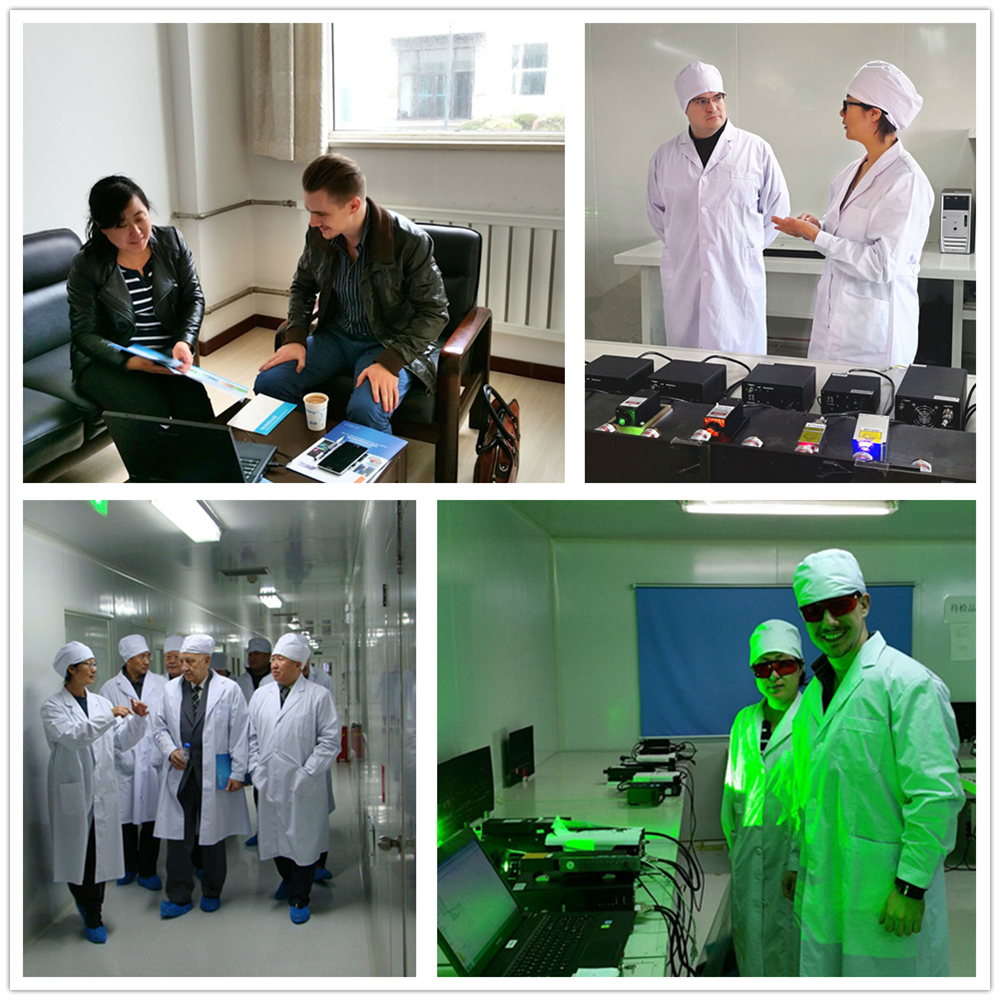 We actively participate in exhibitions around the world to introduce our laser and laser applications related products to interested customers. Understand customer needs face to face and respond to customer questions in a timely and effective manner. If there is a chance to meet you at the exhibition, we look forward to your consultation on our products.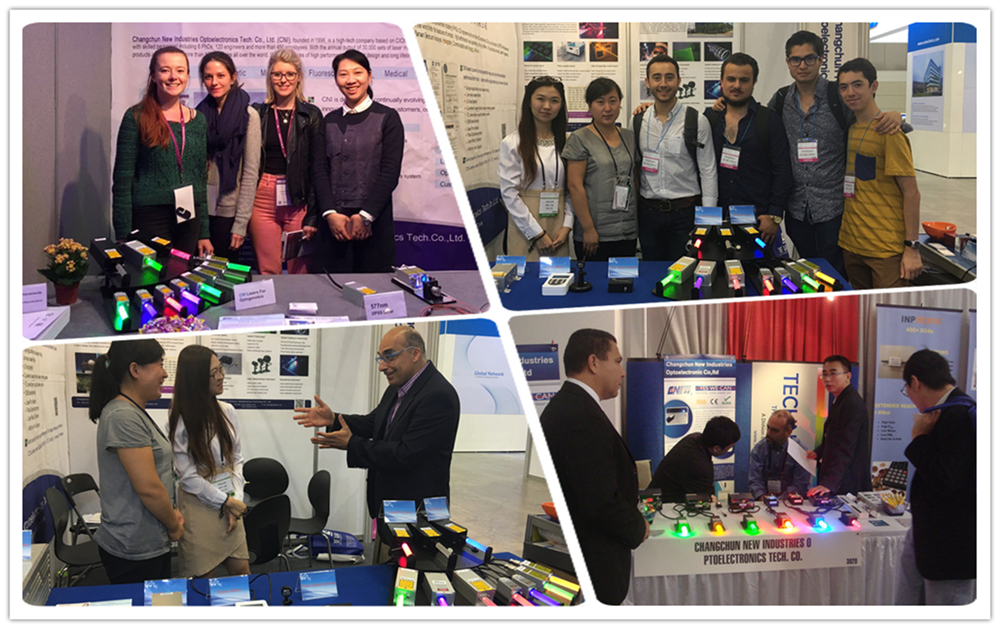 In line with the tenet of "respect for customers, quality first, respect for talents and collaborative innovation", the company keeps pace with The Times, firmly follows the path of high and new technology industrialization combining scientific research and industry, and makes its own positive contribution to the development of optoelectronics industry.
CNI welcome your calls, letters, visits, negotiations and cooperation to achieve common success!