Product Description
266nm UV Laser light is made features of ultra compact, long lifetime, and easy operating. The laser head comes with cooling and precise temperature control system, and power supply comes with overcurrent and overheating protection function. Q-switched UV Laser has the features of high single pulse energy, short pulse duration, best Uv Laser beam quoatlity and high peak power, which is widely used in LIBS, LIF, PIV, ICP-MS,LCD repair, scientific research, laser processing, military, and so on. CNI also provide the UV Laser Safety Goggles for customer.
111Features:

266nm high energy up to 5mJ
The highest output power up to 500mW
The highest rep.rate up to 1kHz
The narrow pulse widh 1.3ns
High beam quality

Applicattion:1111111111111111111111111

CD carving
Laser medical treatment
Scientific experiment
Industrial processing

UV curing
Specifications


Model
Features
Datasheet
261nm CW UV Laser
UV-F-261/ 1~5mW




Passively Q-switched Pulsed Laser

MPL-F-266/ 0.1~3uJ/ 1~10mW





MPL-Q-266/ 0.1~3uJ/ 1~30mW





MPL-Q1-266/ 10uJ/ 10mW

Fixed rep. rate 1kHz



MPL-C-266/ 0.1~10uJ/ 1~30mW

Pulse width 1ns @1kHz



MPL-N-266/ 0.1~10uJ/ 1~120mW

Pulse width 1.3ns



MPL-W-266/ 5~30uJ/ 50~600mW





Actively Q-switched Pulsed Laser

AO-S-266/ 1~5uJ/ 1~10mW





AO-W-266/ 1~20uJ/ 1~200mW





EO-266-G/ 4~100uJ

High beam quality



EO-266-N/ 4~150uJ





DPS-266-Q/ 2~5mJ





266nm UV Picosecond Laser

PS-R-266/ 1~50mW

Pulse duration<20 ps (Mode-locked)



DPS-266-Pico/ 100~500mW

Repetition frequency 5MHz



266nm UV Fiber Laser
FL-266-PS/ 1~10mW

Pulse duration <10 ps



FL-266-Pico/ 1~50mW

Pulse duration <900 ps



FL-266-Nano/ 1~50mW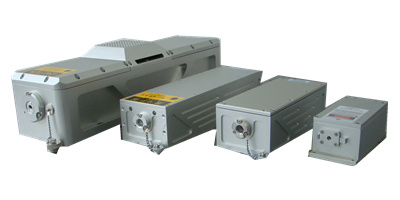 Certification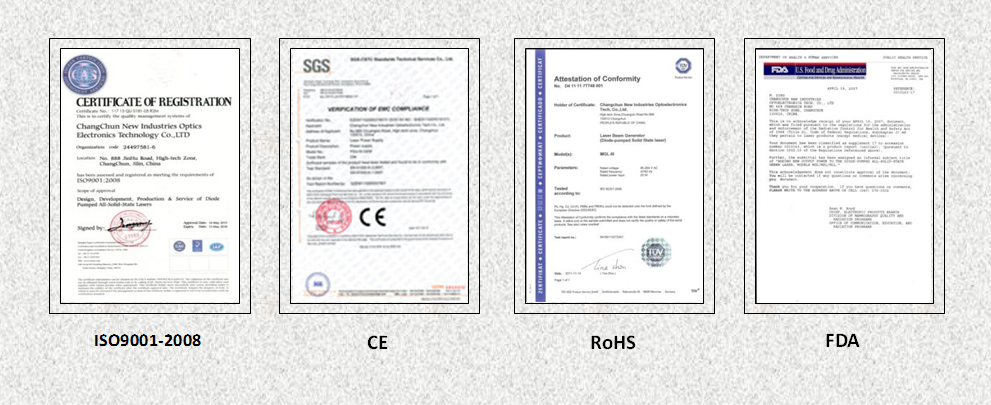 Copmpany Information
Changchun New Industries (CNI) ,founded in 1996, located in Changchun, CHINA, is a leading manufacturer of solid-state and diode laser systems. CNI possesses accountable and dependable service as well as quality products with compact design, high reliability, excellent performance such as UV laser, Blue Laser, Green Laser, Yellow Laser , Orange Laser, Red Laser , IR Laser . The products are widely used for scientific research, equipment manufacturing, biomedical experiment, precision measurement, entertainment, radar communication, material processing, process control, online detection, investigation equipment and other fields.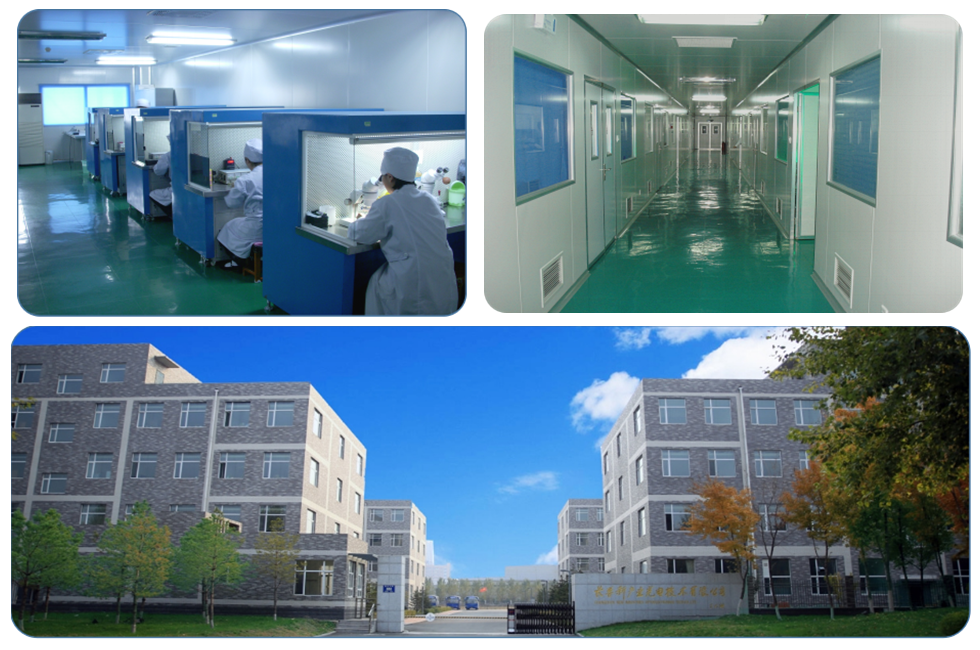 Exhibitions